Loker Engineering Supervisor PT Diamond Electric Indonesia - Bekasi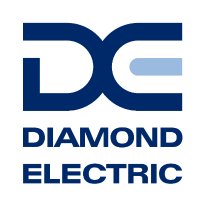 Diamond Electric Indonesia adalah salah satu anak perusahaan Diamond Electricity MFG.CO., LTD Jepang.
PT Diamond Electric Indonesia membuka lowongan untuk posisi Engineering Supervisor
Persyaratan Khusus
1. Male D3/S1 in mechanical and electrical
2. Minimum 3 - 5 years of working experience in engineering same position in manufacturing companies.
3. Have a good interpersonal communication skills
4. Computer literate (Excellent Ms. Excel skills,Technical 2D and 3D ).
5. Strong Leadership.
6. Have JLPT min N3
Should you be interested, feel free to send your latest CV to
[email protected]
(put the position in the email subject). And please share it with people who meet the requirements as well.
PT Diamond Electric Indonesia
Cikedokan, Kec. Cikarang Bar., Kabupaten Bekasi, Jawa Barat 17530